Transform your dog crate with a great looking dog cover, which is not just stylish but provides your dog with a private bedroom which may make them feel more safe and secure.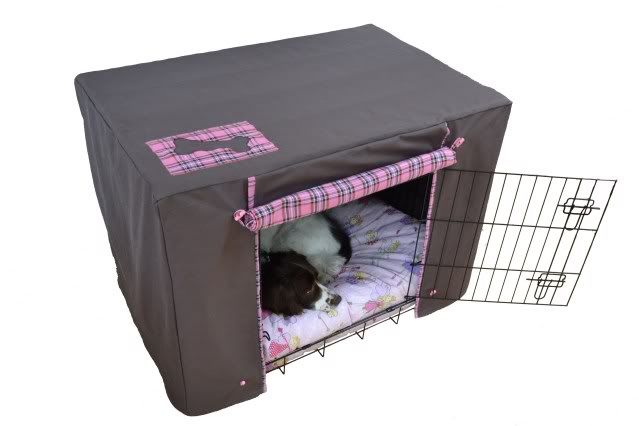 With a choice of colours and styles, and the option of having the roll up door opening on either the width or length, a crate cover is a must have item. The cover can be made from either medium weight cotton or fleece, and is made to fit any crate based on dimensions provided by you, including sloping crates!
A donation will be made to Springer Rescue for Scotland for each one sold.
Click on the link for information on colour choices and prices.
http://www.freckles-designs.co.uk/#/crate-covers/4553008458