John & Caroline (Loopyspaniel) have very kindly donated this fabulous harness for us to auction off to raise funds for rescue. It is brand new and has only been worn by Jack once for modelling purposes.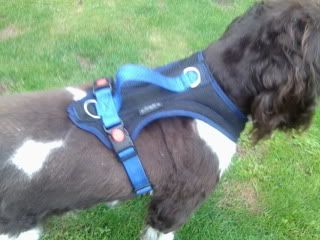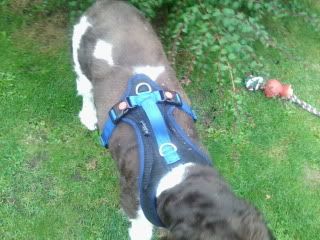 It normally retails at around £50, it is black and blue in colour and classed as a small. The part that goes around the shoulders is none adjustable and measures around 18.5 inches, however it does fit both Bella and Jack who are different sizes as it just sits differently dependent on the dogs size. The fastener around the waist is adjustable and at its largest measures approx 33", 84cm and at its smallest 22.5", 57cm. It fastens with two clip fasteners which have locks to ensure they cannot accidentally pull open and it has lead rings at two points.
Please post your bids below and whoever is the highest bidder by midnight next weekend (25th Sept) will be the winner.