The latest Gundogs.inc recruit keeping an eye on the 'hospital wing' making sure everything's ok!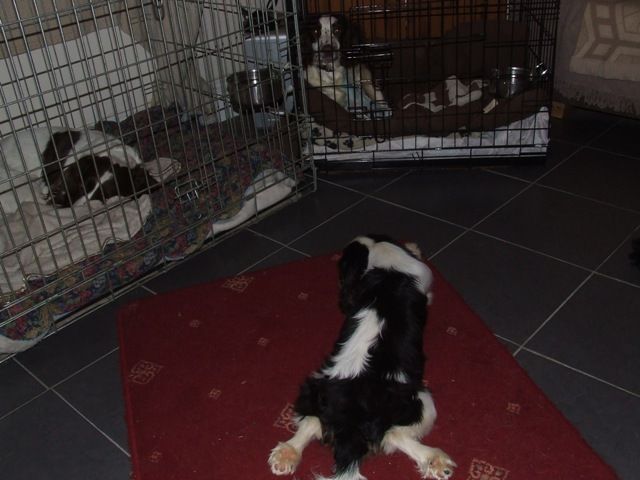 We have little Mia on the left and our newest patient Stanley, more on Stanley below, being looked after by Chorrells the cav pup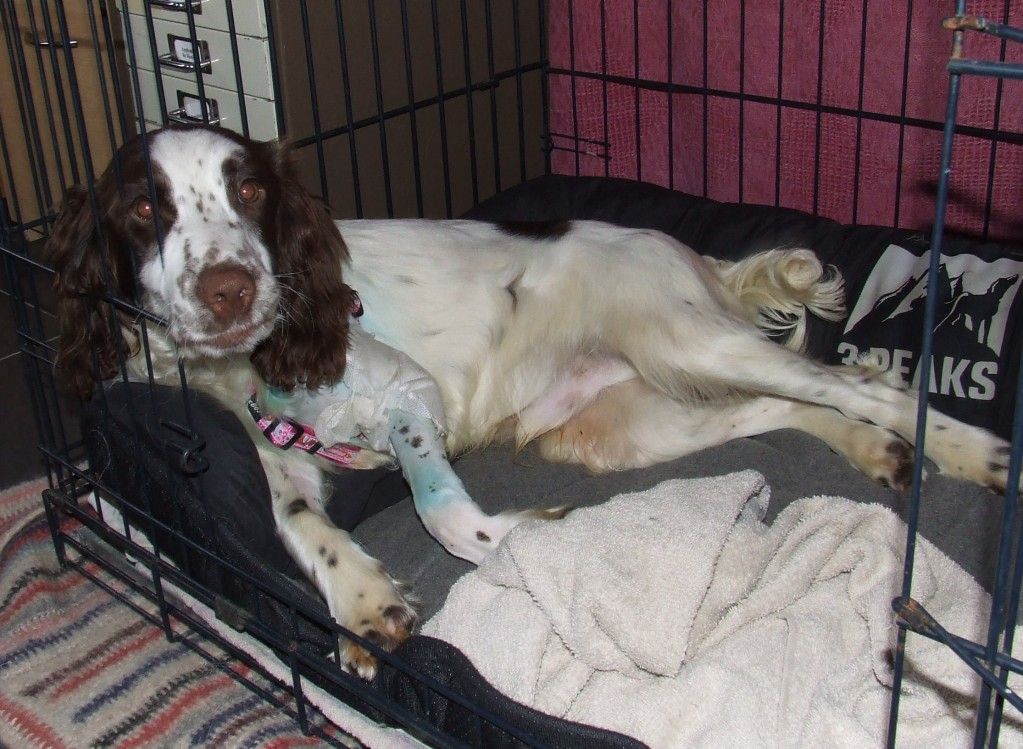 This is the gorgeous 8 month old Stanley who arrived late Monday evening, poor Stanley suffered a truly horrific elbow fracture which took our vet over 3 hours to repair, it's very early days yet but we are hoping this wonderful happy little Springer pup will get full use of his leg again so we can find him a wonderful new home.
If the operation fails it will mean Stanley will have to have his leg amputated but we are praying if he can keep still and stop wriggling about it's got a great chance of healing, he's like a slippery eel at the moment but is being very good accepting his crate rest especially seeing as he had a very promising career as a working gun dog and was so active before he landed awkwardly chasing a ball and somersaulted going down over a 4" step smashing his elbow to bits
Both Mia and Stanley will be in for a check up on Monday where ESSW are hoping for good news on Mia's cruciate repair recovery and Stanley's fracture.
We are in desperate need of old but clean towels, nothing fancy, if anyone can help please get in touch
Thanks
Sandy